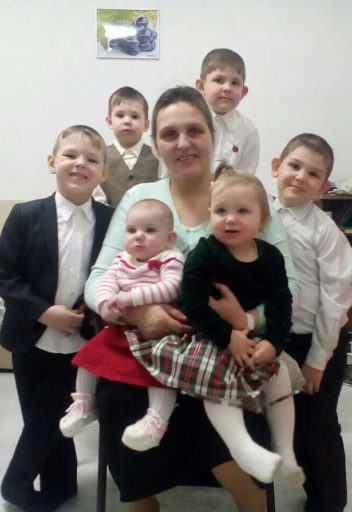 Russia. One can often find joy after tragedy. Life struggles that are very difficult to handle can be
endured only with God's help. This is what widow Victoria experienced after her loving husband Sergey,
a father of five children, passed away a year ago. It is impossible to forget the dreadful scene of five
children gathered around the father's grave. Widow Victoria was pregnant with her sixth child at the
time of his death, yet she did not complain. She put her hope in God and after a short while, she gave
birth to a little daughter Lubochka. Although they were in deep despair, God sent them joy into their
home. The children were excited to see their new sister. All members of the local church came to visit
her in the hospital. Thanks to prayers and financial support, many of her needs were met. May the Lord
bless everyone who donates to the needs of orphans and widows. Please pray for widow Vitoria and her
children.