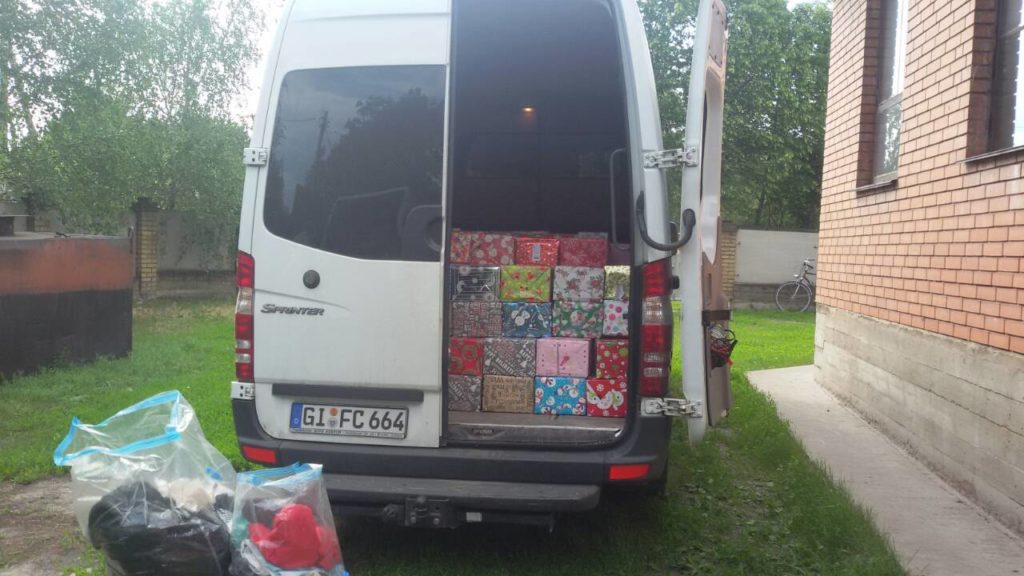 Everybody is aware of the war conflict that caused economy hardships in eastern Ukraine. As a result, many people lost their jobs in the workplace. With the help of many churches, we collected humanitarian food aid for our brothers and sisters, who live in this region. The container was filled with boxes and sent at the end of 2017, but it arrived with a delay due to difficulties with customs.
In May, this aid was delivered to a church located about 80 km from the front-line. Brothers and sisters, living on the other side of the conflict zone, had to travel 160 km and pass 6 font-lines in order to receive these necessities. By the mercy of God and with the prayer support of many Christians, all boxes in the container were delivered to families in three days, and no-one was arrested at guard posts. Most of the humanitarian aid was delivered to orphans, widows, and an orphanage. 
Brothers and sisters were very happy and thankful for food, clothing, and children's gifts, all of which were essential. This aid brought them lots of joy and was very useful. 
We are thankful, from the bottom of our heart, to the Lord and to all the churches, who brought donations and made it possible to send this container.