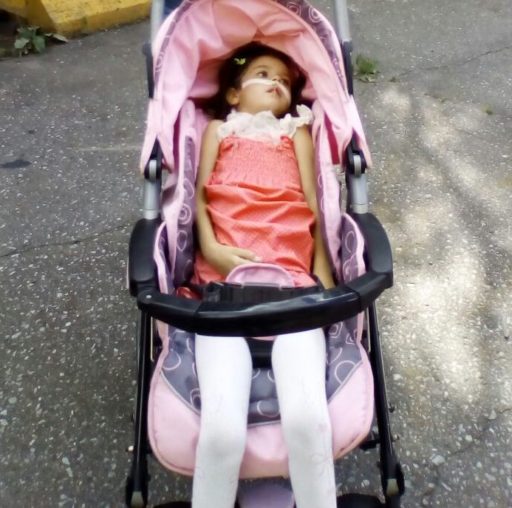 Russia. Masha is a hardworking and talented young girl. She started reading and singing
when she was only six years old. She spent a lot of time rehearsing a song she wanted to
sing on Sunday at church. However, something terrible happened while she was walking
with her mother to see grandma on Saturday. While they were crossing the street, she was
hit by a car, causing her to land more than 15 meters away. She was immediately taken to
a local hospital where she spent the next 40 days in coma. The doctors gave a very poor
prognosis, but to everyone's surprise and joy, she opened her eyes for the first time!
Unfortunately, her recovery is very slow. Today, Masha cannot sing, walk or even feed
herself. She is paralyzed and requires a great deal of medical care. The doctors are
offering hope after a series of surgeries at a local clinic which will cost the family about
300,000 to 600,000 rubles ($6,000 to $10,000). The family and relatives cannot afford to
pay for this treatment, but they hope in the Lord, Who can do miracles. They ask for
financial support. May the Lord open your hearts to
help!