Our Mission
Aid In Difficulty Chistian International Ministry (aidcim) strives to be an honest, efficient channel enabling the church to minister to physical and spiritual needs around the world.
Our main purpose is to glorify God and help enlarge His kingdom.
How can YOU help?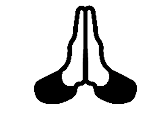 Pray
The power of prayer is great and AIDCIM would be very grateful if you join us.
Donate
Contribute to any program(s) of your choice one time.
Donate Monthly
Sign up for monthly financial support, using your credit/debit card, or mail your check.
Volunteer
Use whatever skills you have for the glory of God. Contact Iosif Taziyev at info@aidcim.org
Stay up to date with AIDCIM!
Sign up with your email address to receive news and updates.