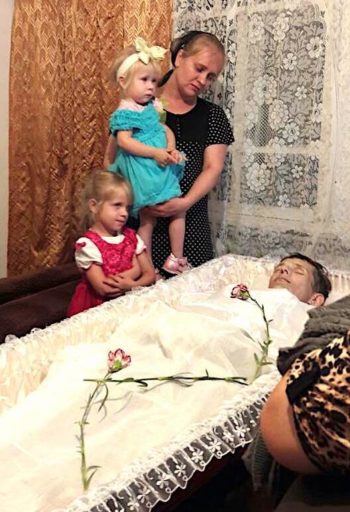 Kyrgyzstan. Two young girls ages two and four, are fearfully looking with their wide eyes at their
weeping mother. The house is filled with relatives, neighbors, brothers and sisters from church who are
grieving with the family. The little children cannot understand why their dad is laying quietly in the living
room without any signs of life. Everyone is crying and singing mournful songs. These girls wait to see the
smile on their father's face, hear his warm words of encouragement, and kind care. Although the last
months he spent in great pain from his illness, he was filled with hope and thanksgiving to the Lord,
knowing that his family is in the hands of the Loving God. He did not complain. Funeral services and
separation with loved ones is always difficult. Only true faith in God will help this young widow Olga (35
years old) to look with hope into the future. May God bless the young widow and her little girls by
sending them comfort and protection. They need your prayer support.